Southwest Ranches,

Fl

– Custom Closets – Closets –

Murphy Bed

– Wall Bed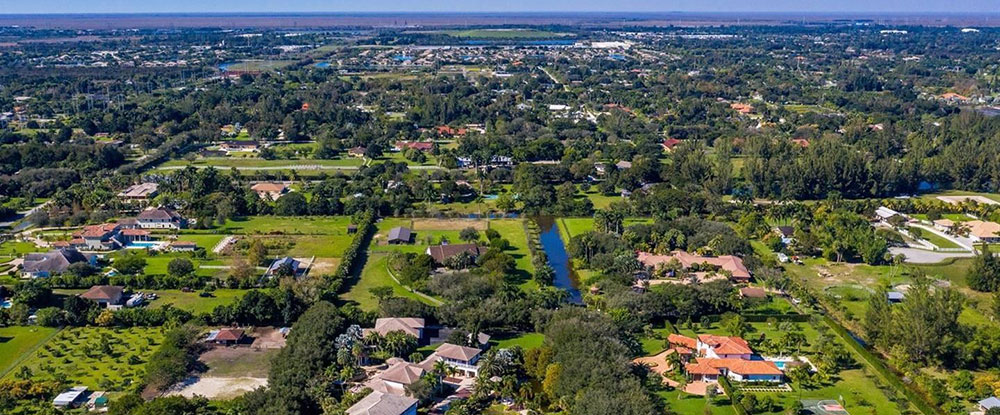 Southwest Ranches in Broward County is located along the eastern edge of the Everglades, 15 miles southwest of Fort Lauderdale. In 2000, residents voted to incorporate as a means of preserving the semi-rural lifestyle they prize. Predominantly residential home sites with a minimum of one and two and one-half acres, the citizens are proud of their town's grazing animals, nurseries, farms, and abundant wildlife. Southwest Ranches encourages areas for recreation and open space. Districts are set aside for residents' enjoyment and public facilities that serve the community. Names given to the town's many parks and recreation venues illustrate the activities that have drawn many residents there. These include Sunshine Ranches Equestrian Park, Rolling Oaks Open Space Park, Trailside Park, Southwest Meadows Sanctuary, Country Estates Fishing Hole Park, and Frontier Trails.
Southwest Ranches, FL. closet designs and custom storage systems are a must for residents of the homes and apartments along the landscaped streets and lanes of the neighborhoods. Homes of all sizes benefit from the precision-constructed custom-designed linen closets, bedroom closets, garage cabinets, custom laundry cabinets, and functional home office designs that we manufacture and install. Today's need for custom closets is greater than ever, and we are experts at custom storage solutions. Each of our attractive, functional storage units, pantry shelving, wall beds, custom cabinets, and home office designs is perfect for Southwest Ranches lifestyle. Our products function smoothly and efficiently in homes and apartments, and always conform to local building code guidelines.
Custom Storage Systems give you more time for your favorite activities.
Our professional interior designers listen carefully to your preferences and needs. Then they present custom storage solutions including wall beds – murphy beds to transform even limited spaces into well-organized, easy to access areas that enhance your home. Organizing your possessions with our custom closet systems will give you more time for family, friends, and everything you love.
Wardrobes, Walk-in Closets, Reach-in Closets
Our exclusive Southwest Ranches FL. walk-in closets, wardrobes and reach-in closets make the most of every square inch, keeping your clothing, shoes, cherished apparel and fashion accessories clean, tidy, safe, and easy to access.
Murphy Bed – Wall Bed
Enhance and transform any space in your home with our custom murphy bed – wall bed units. Take advantage of our many styles and different sizes converting any room space for multiple uses and maximizing every inch in your home without affecting your daily living space. Let our professional designers recreate your space with our easy and functional murphy bed – wall bed systems to accommodate your guest to any room for any occasion in just minutes.
Home Office Units, Laundry Rooms, and Garage Cabinets
You can rely on our efficient solutions to organize your home office, expand your overnight guest capacity with a custom murphy bed, or store gear and equipment on custom shelving in your Southwest Ranches, FL. property. We'll create an attractive laundry room or transform your garage into a clutter-free oasis, while making sure that our customized shelving, wall beds, and wood finish cabinetry meet and surpass the high standards you expect.
Style, Quality, and Personal Service
We use the latest computerized manufacturing processes to ensure precise fit and construction on every job. Our high quality and attractive styles ensure that our custom closets and custom storage systems will add to the utility, beauty, and value of your Southwest Ranches, FL. home. Our courteous, expert installers make sure every detail is just right. We are proud of our high quality materials, expert workmanship, and unparalleled personal service.
Lifetime Guarantee, Licensed and Insured
Your satisfaction and peace of mind are guaranteed with our Southwest Ranches, FL. custom closets and custom storage systems. Every walk-in closet, reach-in closet, wardrobe, garage cabinets, wall beds, office cabinet and custom shelving comes with a written lifetime guarantee. Our guarantee covers workmanship, materials, hardware, and accessories for as long as you reside in the home.
Avanti Closets in Southwest Ranches, FL., serves ZIP codes 33029, 33330,33332, and all of Broward County.